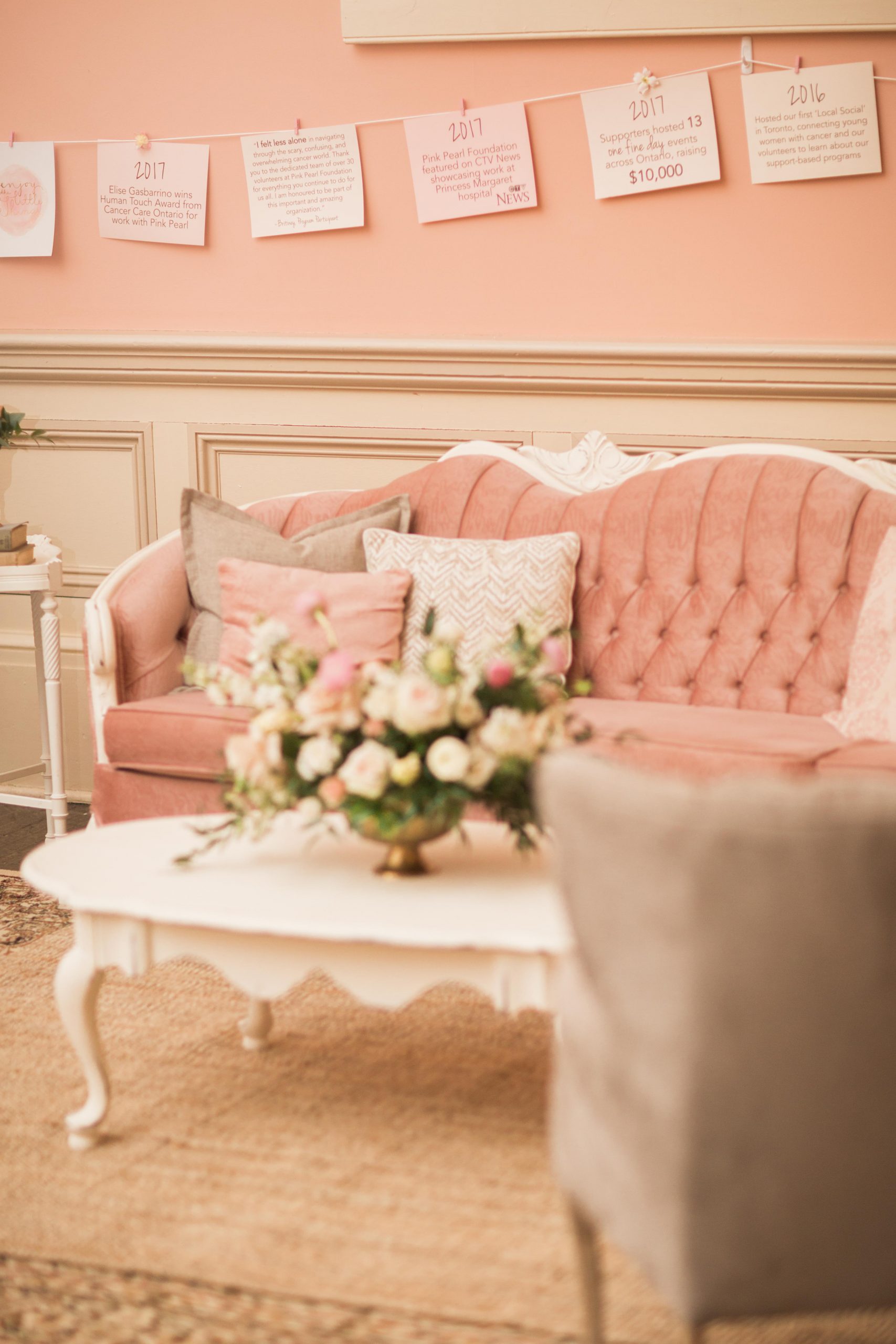 Pink Pearl is able to facilitate innovative programming at no cost to its program participants thanks to its new and continued supporters. There are many ways to support and we can work with you to tailor a package that suits you best. Connect with us today to become a sponsor.
Programs | In-Kind Donations
We are seeking sponsorship for the following programs to provide an exceptional experience for young women facing cancer; virtual venue expenses for our retreats, and learning series, food & beverage donations for virtual programs, and printing for our support packages.
Monetary Donations
Monetary contributions allow us to fund our programs, and give you the opportunity to work with us to sponsor a specific program in your name.
Black & White with a Touch of Pink | In-Kind Donations
Our annual fundraising event takes place in Toronto in April. We are grateful for all donations from prizes, to food and beverage, and entertainment. View our In-Kind Donation Package, and connect with us to become an event sponsor.
Corporate Sponsorship Opportunties
Pink Pearl believes that each new partnership we form is unique and individual, just like our young female program participants we work so hard to support. Please view our Sponsorship Package, and connect with us to become a sponsor, we look forward to working with you.