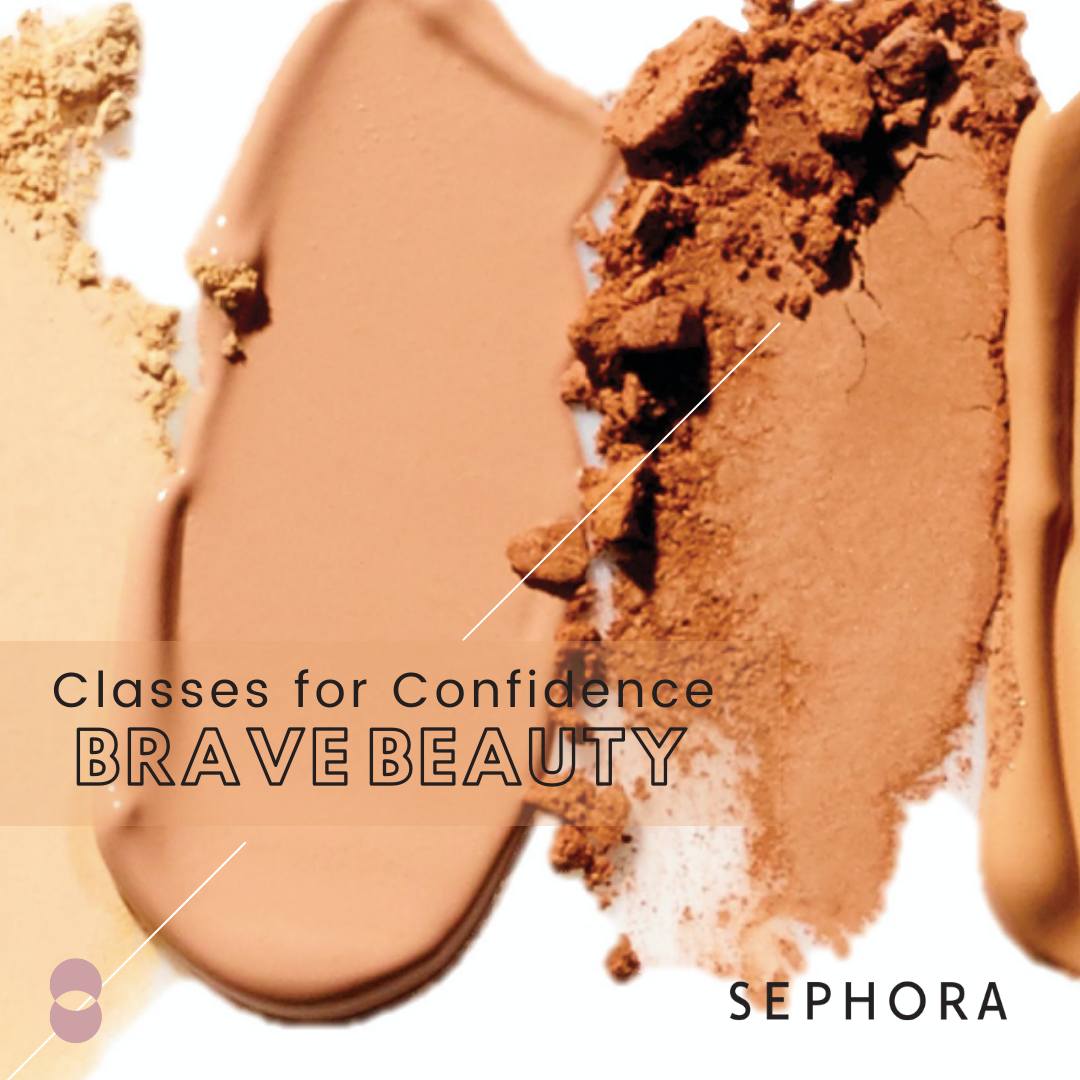 Join us for Sephora Canada's Brave Beauty Classes!
Sephora's signature Classes for Confidence, Brave Beauty series are designed for individuals facing cancer to address the visible effects of cancer treatments. Since looking and feeling your best helps you live more confidently, Sephora developed these classes to help inspire fearlessness — so you can live boldly and be ready for any challenge. The Brave Beauty classes are free, hands-on sessions that focus on application techniques. These classes will focus on the basics covering skincare, complexion and a how to achieve a specific look.
LOCATIONS + TIMES
Quebec: Carrefour Agrignon – November 8th, 6:30pm-9pm EST
Vancouver: Robson – November 13th, 8am-10:30am PST
Calgary: The Core – November 13th, 9am-11:30am MST
Toronto: Bloor – November 13th, 8am-10:30am EST
Toronto: Sherway Gardens – November 13th, 8am-10:30am EST
Virtual: Class 1 (full) – November 15th, 5pm-6:30pm ET
Virtual: Class 2 (special techniques) – November 16th, 5pm-6pm ET
Registration is now closed. 
Space is limited and sessions are for self-identifying young women facing any type of cancer across Canada.