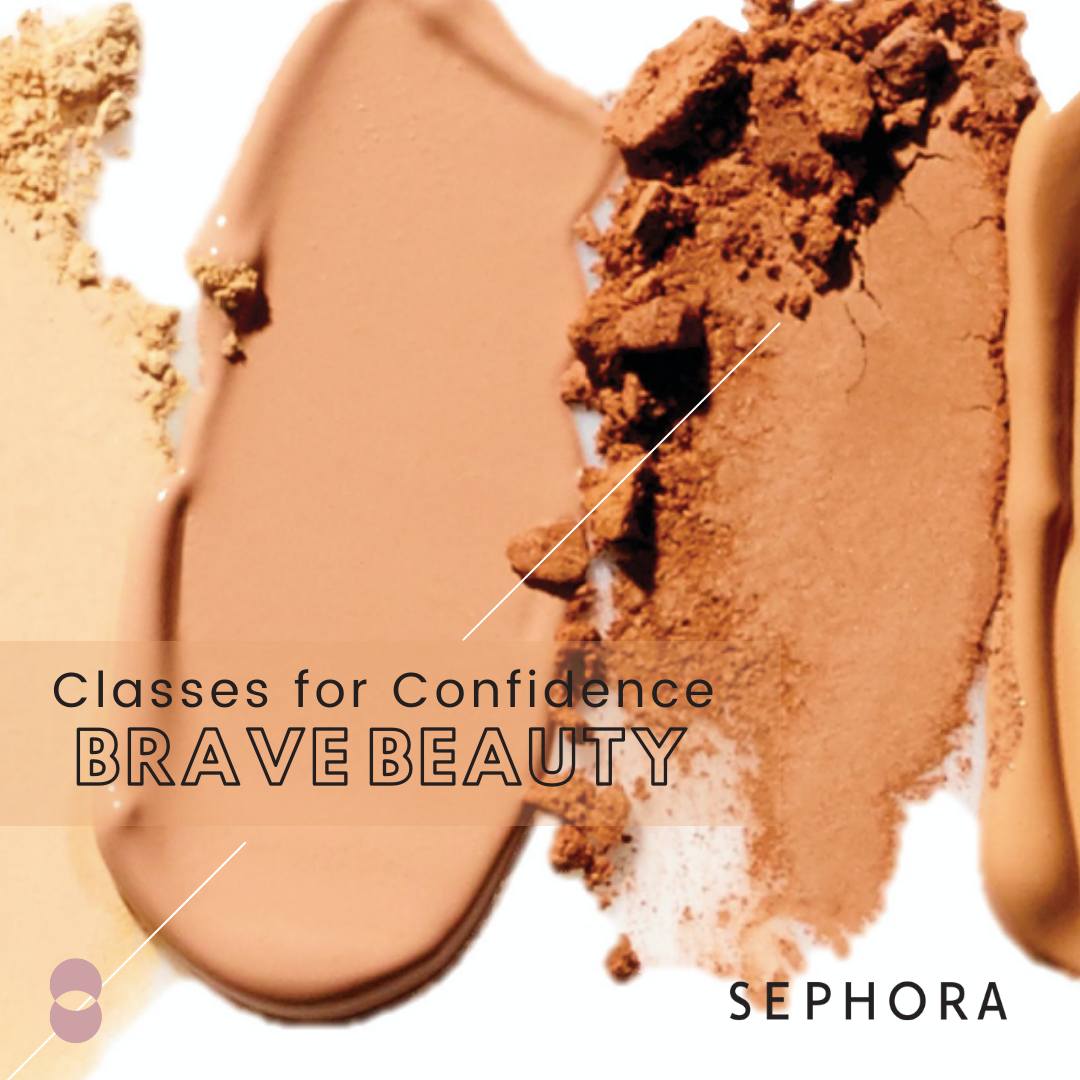 We partnered with Sephora Canada for their Virtual Brave Beauty Classes!
Welcome to Sephora's latest series of Classes for Confidence. The Brave Beauty program was designed by Sephora employees and created for young women facing cancer. Since looking and feeling your best helps you live more confidently, Sephora developed these classes to help inspire fearlessness in expressing oneself — so you can live bravely and be ready for any challenge. Classes for Confidence are hands-on beauty classes that are offered virtually until we can resume them in participating Sephora stores.
The Brave Beauty classes are free, hands-on sessions that focus on application techniques and products that help you look and feel your best. These classes will focus on the basics covering skincare, complexion and how to achieve a specific look. Our goal is to help you explore your own personal beauty style, through a safe and inclusive experience, ensuring you wake up every day feeling confident.