'happy to be here' Tee
$25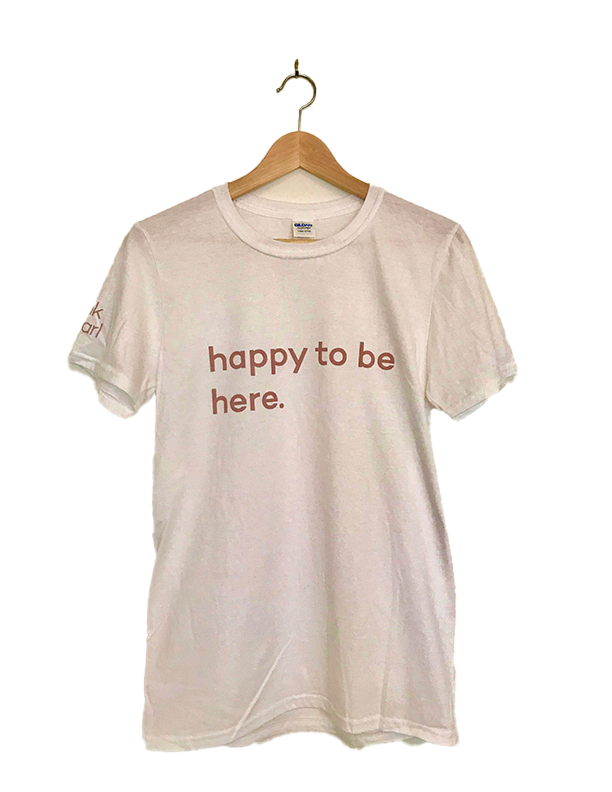 Our 'happy to be here' tee was made to be worn on your best and worst days. Together, the women of Pink Pearl and our team, came up with this quote to remind us that we are all happy to here.
100% cotton t-shirt
Stainless Steel Reusable Water Bottle
$25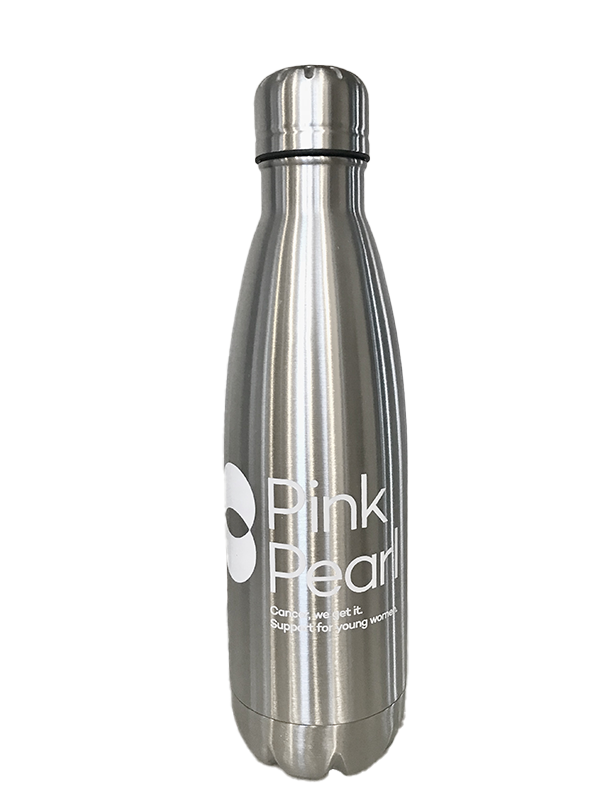 Our stainless steel water bottle will keep you warm on a cold day. This lightweight bottle travels well, all in support of young women facing cancer.
Copper vacuum insulated bottle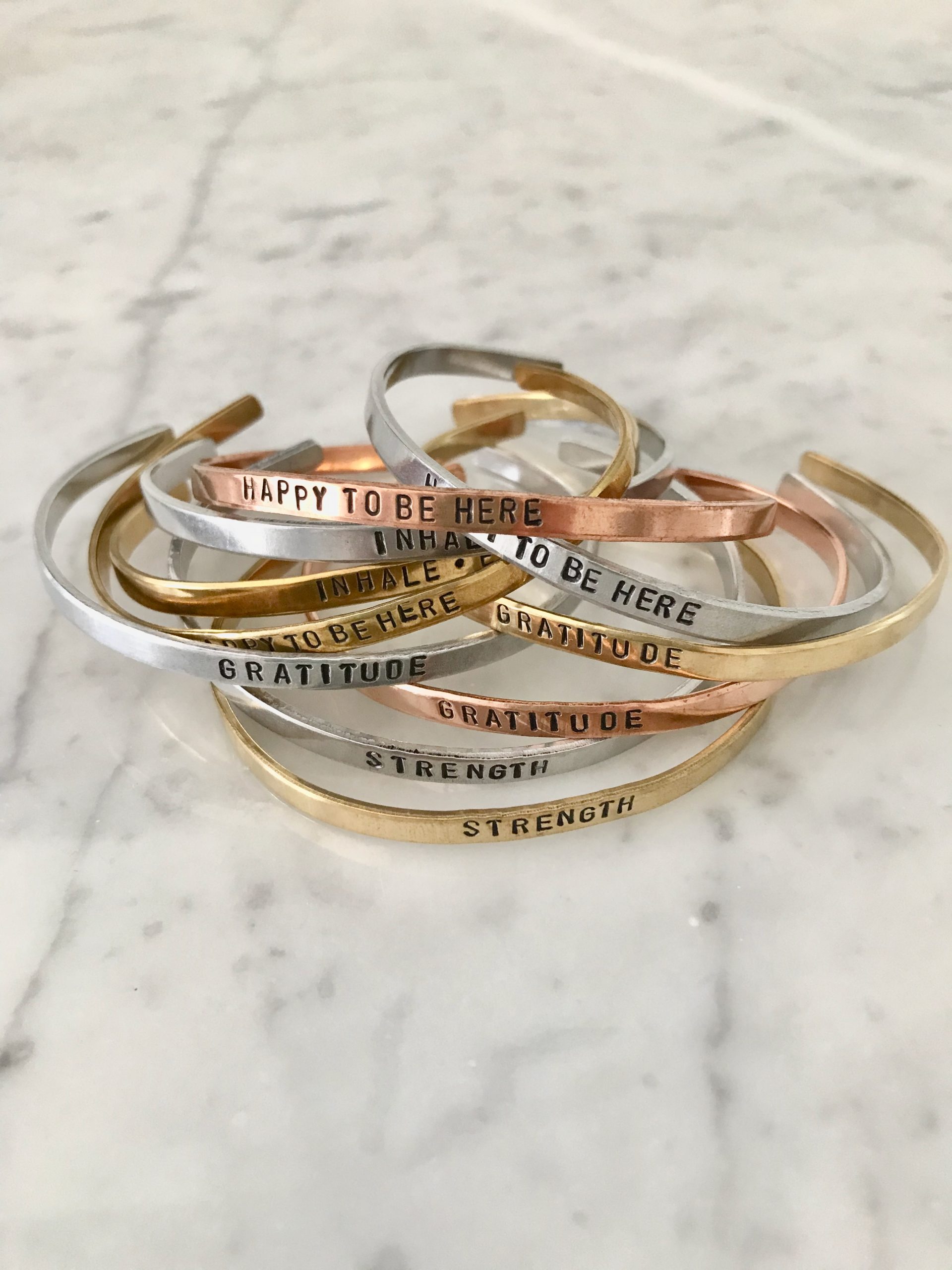 Our mantra bracelets created by Hand to Heart Jewelry, are designed to remind us to take a moment to breathe and know we are supported by those we love.
Handmade in Ontario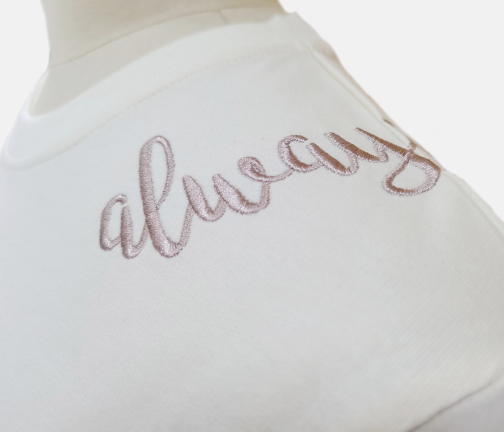 Meet the Crew Neck supporting mental health for young women facing cancer. Limited run available!
50% of the proceeds to Carley's Angels + 50% to Pink Pearl Canada = 100% of the proceeds to supporting cancer patients mental health!
Sizes XS-XXL | 100% Cotton | Lightweight Terry Cloth Style
Embroidered in with "always smile" | Embroidery colour – Cappuccino | Crew Colour – Heavy Cream
Sharity Collections Pink Pearl + Jade Bracelet
$30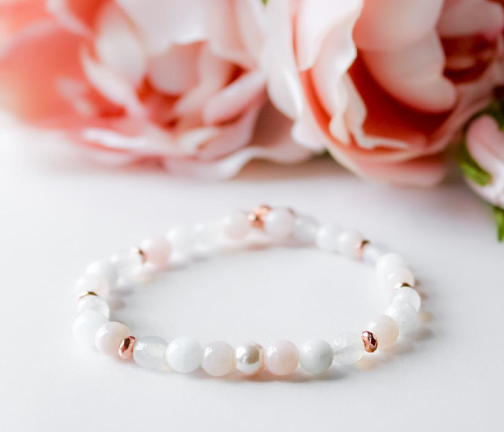 A bracelet to love and to help share the love. This pink pearl and jade bracelet is apart of Sharity Collections new collaboartive line and is handcrafted in yellow gold, silver and rose gold accents. The awareness ribbon is optional and is made to order for you or someone special.
With each purchase of this bracelet, $5.00 is donated to Pink Pearl.
OS & OAKS 'hat'
Wear a hat for your hero.
Cancer sucks! Like many of you out there we have had Cancer strike many times within our Os & Oakes Family, so we wanted to do something to help those who have been effected by Cancer.
For every "hat"  sold we will be donating $15 to Pink Pearl Canada!