Our Story
Pink Pearl was conceived by ovarian cancer survivor Elise Gasbarrino. While undergoing cancer treatment in her early twenties, Elise felt certain elements were missing from her experience—a way to connect with women her age facing the same issues, and a means for them to conquer their issues together. Her vision transformed into Pink Pearl, a charitable organization made up of a small team, focused on bringing together young women affected by cancer through a network of peer support and innovative programs. The organization has successfully raised over $600,000 to date through reputable fundraising events initiatives, such as the Black & White with a Touch of Pink. Funds raised provide effective and fully-funded programming for self-identifying young women, between the ages of 18 and 40, battling cancer of any type. Continual programming for participants currently include virtual wellness retreats, learning series, local socials, one-on-one counselling sessions, support packages distributed in hospitals and cancer centres, and post-secondary scholarships.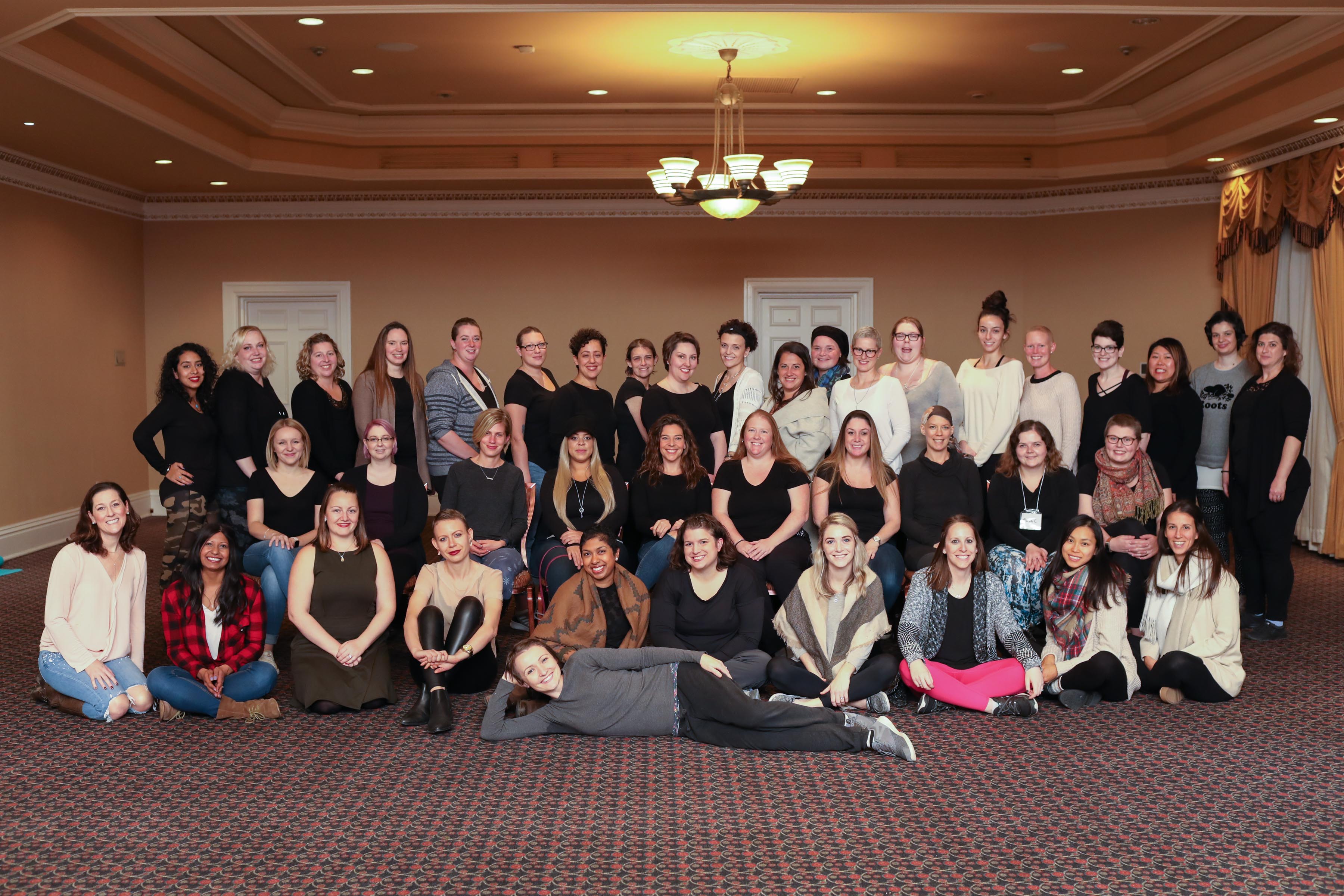 Our Mission
Pink Pearl Canada is a community-oriented charitable organization that provides support, facilitates connections and empowers self-identifying young women who are courageously overcoming the social and emotional challenges of being diagnosed with cancer across Canada.
The Need
In March 2015, the Canadian Cancer Society released survey results reporting that more than half of Canadians do not feel well-equipped to support themselves, a friend, or a loved-one with cancer. Pink Pearl has identified this as a prominent feeling among young female cancer patients between the age of 18 and 40. Through important discussions about their needs and fears, the organization works to identify gaps between the emotional needs of a patient and the treatment provided by the medical community. Before the age of 40, cancer is not an expected reality for anyone. Educational and professional goals and personal relationships are often put on hold. These areas are where peer support can have the greatest impact. The ongoing support of Pink Pearl provides young women with an outlet to discuss individual challenges and works to help reduce feelings of isolation. Pink Pearl believes that through its year-round innovative programming, annual events, and awareness initiatives, our community can band together to help bridge these gaps.
Peer support enables us to connect with other young women to face the mental and emotional challenges of cancer together.
Knowledge to empower decision-making throughout the cancer experience.
Taking the time for reflection and self-care.
Everyone has a story, and cancer is only one chapter.