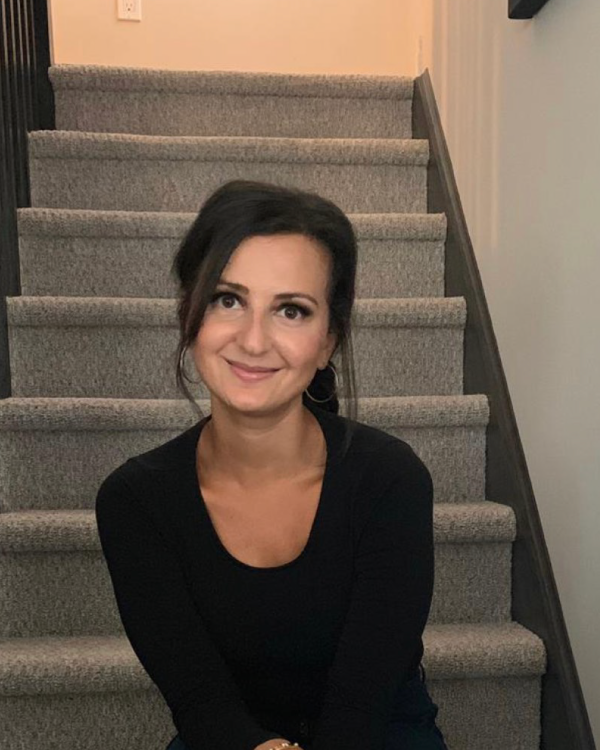 My name is Vanessa and I am a two time cancer warrior. I was first diagnosed with Hodgkin's Lymphoma at the age of 15, receiving chemo and radiation for treatment. Just before my 30th birthday, I was diagnosed with Breast Cancer. Since I had received radiation to my chest to treat the Hodgkin's disease, I had a higher risk of getting a secondary cancer later in life. Once I finished treatment the second time around, which included numerous surgeries, chemo and radiation yet again, I felt a sense of loss and was struggling on how to transition back to my normal life.
I have always had a great support system, especially during my cancer diagnoses, but at times I felt alone because I didn't know many people I could relate to. I was told about Pink Pearl Canada by a social worker at the Juravinski Cancer Centre and had the opportunity to attend one of their weekend retreats. It was such an empowering weekend filled with so much learning and fun. I was so thankful to have met so many young women who have gone through similar situations, who understood exactly what I was going through. I instantly felt a sense of connectedness and support. I truly value all of the friendships I've made with these women. I encourage anyone facing a cancer diagnosis to reach out to Pink Pearl.
It has been life changing and I will be forever grateful. Cancer does not define who I am as a person. The struggles that I have faced have allowed me to re-evaluate the life that I'm living and see the world with a whole new perspective. My cancer journey has given me the opportunity to grow as an individual and to live each day with purpose and happiness.
– Vanessa, Program Participant