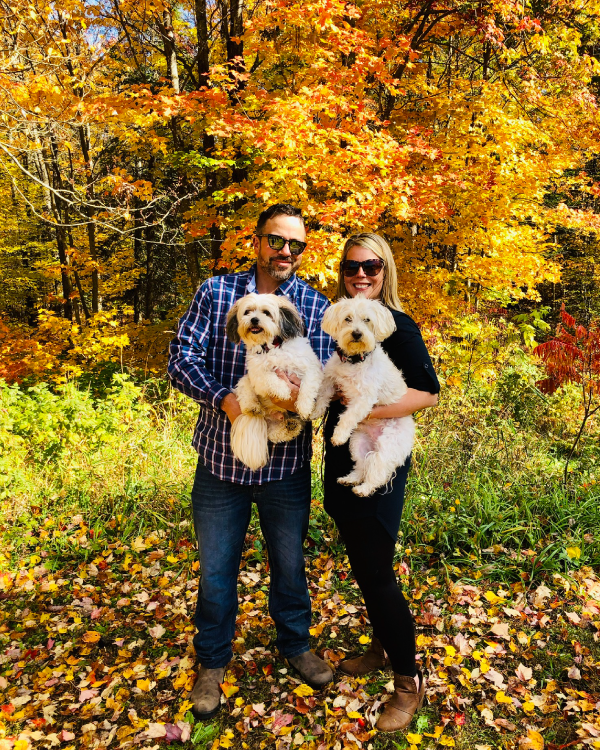 "A cancer diagnosis is a hard pill to swallow, no matter what age, type or stage. I was most definitely not prepared to hear the news at age 27 (uterine cancer), and then again at age 29 (ovarian cancer). During those long and lonely years, I was in and out of surgery after surgery. And now, though it appears my team has removed all of the cancer, I am left with chronic pain, and left to deal with significant changes to my life and body.
Thankfully, my clinic nurse noticed how mentally and emotionally burnt out I seemed, and suggested I look to Pink Pearl for extra support. Don't get me wrong, I am forever grateful for the unconditional love and support my family has shown me, but I needed a different type of support in this instance. I took my nurse's advice and attended my first overnight retreat in November 2015. I was totally out of my comfort zone and really nervous. I had never done anything like this alone before in my life.
Within minutes of walking in, I was welcomed with open arms and smiles, and landed a pretty awesome roommate (whom I now call my great friend). Words cannot express how much comfort and support I feel when I participate in each retreat. There is no judgment. All the women in attendance are there for the same reason. The icing on the cake is forming lifelong friendships with others who know exactly what you are going through.
Silly games, relaxation, meditation exercises, art therapy and even special guest speakers—Pink Pearl covers it all over a few meaningful days. I cannot thank Pink Pearl enough for all the thoughtful and hard work put into all programs, events and initiatives they host. I look forward to all the organization has to offer in the future!
I joined Pink Pearl in 2015 after being diagnosed with Endometrial Uterine Cancer at age 27 and Ovarian Cancer at age 29. Joining the group made the cancer world much more bearable and a little less scary. Now as an ambassador in the Barrie Area, I hope to pass along that comfort that was once given to me. Outside of the Pink Pearl World, I am a wife, a dog mom, an auntie and work in the Social Services field."
– Lyndsie Smit, Program Participant & Ambassador