Ambassador Perspectives
Meet our team of ambassadors. Learn how they give back to positively impact our participants.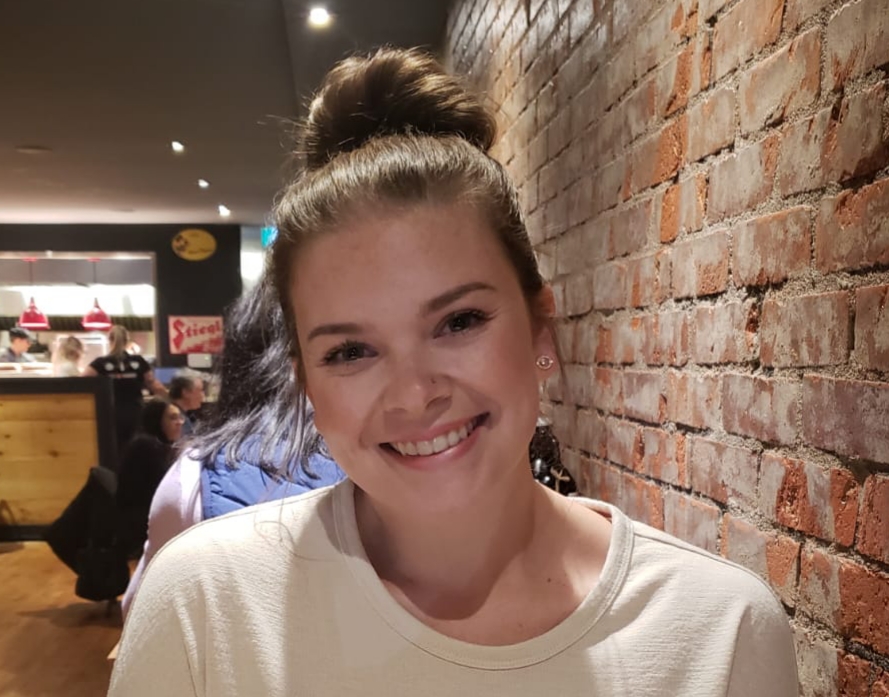 Meet Maddie Jenkins
Hamilton & Burlington Ambassador
"I have been involved with Pink Pearl for 5 years and am currently a Pink Pearl Ambassador. I was diagnosed with Acute Lymphoblastic Leukemia (ALL) in 2013 one month before my 20th birthday and received a stem-cell transplant from an unrelated donor that year. During my stay at the Juravinski Hospital I received countless chemotherapy treatments, radiation, transfusions and infections resulting in long trips to the ICU. My diagnosis was relatively rare considering my age and demographic as usually ALL affects patients below the age of 10 or 65 and older. I fell into the AYA demographic where not a lot of research and resources existed. Thankfully, my social worker put me in touch with a young woman my age who was in remission after receiving a stem cell transplant. She recommended Pink Pearl to me as she was a participant at the time and had a great experience bonding with other young women at the overnight retreat in Niagara-on-the-Lake.
I attended my first retreat with her in the spring of 2014 and I immediately felt a sense of comfort and community with the other women in attendance. No matter your age or diagnosis I always feel like we can connect with one another as everyone in the room just gets it– to put it simply.
As an Ambassador and participant, I take pride in everything that Pink Pearl does for the AYA cancer community by empowering young women to be more than just their diagnosis. I value my confidence and friendships made with Pink Pearl which is a driving force for my passion as an Ambassador. My goal is to inspire other women affected by cancer to reach out and focus on their mental health by attending a Pink Pearl event and connect with other women who just get it."