Fundraisers by YOU!
We're honoured when our supporters, and participants host fundraisers to support the work we do. If you're looking for some ideas on how you can give back to Pink Pearl this year, here are fundraisers our Pink Pearl Family are hosting to support young women facing cancer across Canada!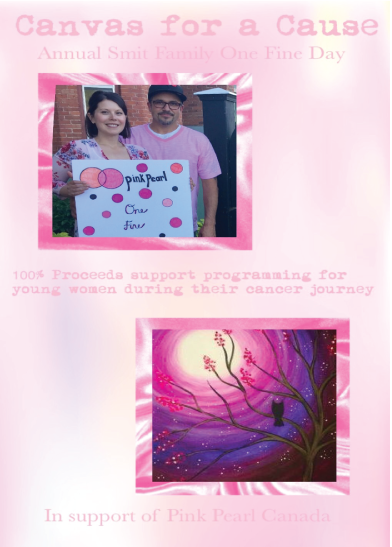 Smit Family One Fine Day
The Details:
Sunday, July 14th from 11am – 1pm
This is an invite-only event. To donate to The Smit Family's fundraiser you may do so here.
This years theme is Canvas for a Cause with The Painted Wino at the picturesque Sunset Point in Collingwood. Come sip some beverages, have a few treats and paint your own masterpiece (with a pink theme of course) all lead by Stephanie who will help guide us through the steps.  There will also be a raffle with some pretty awesome donated prizes.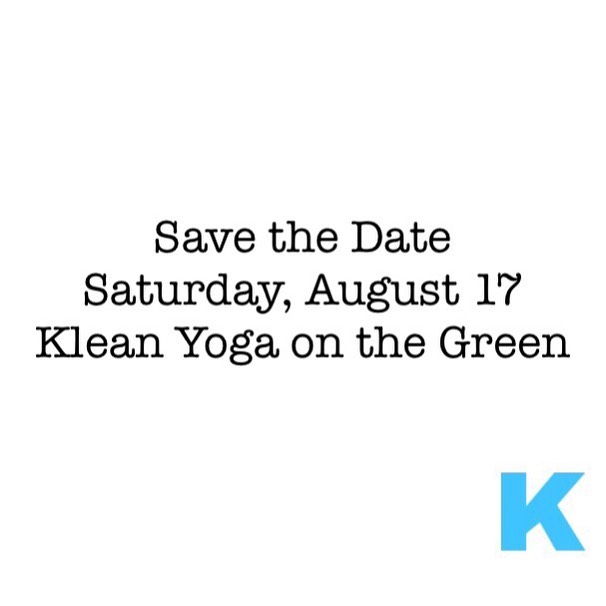 KLEAN's Yoga on the Green
The Details:
Saturday, August 17th at 9:30am
Location: The St. Catharines Golf & Country Club
To register email Karolyne at info@kleanhealthyliving.com
Join Karolyne and her crew for her annual Yoga on The Green in support of Pink Pearl. Get your stretch on with a beginner yoga class (all ages and levels welcome)! Raffle door prizes for participants from Paddle Niagara, Here's Nutrition, and more! Donations only, all proceeds go to Pink Pearl Canada.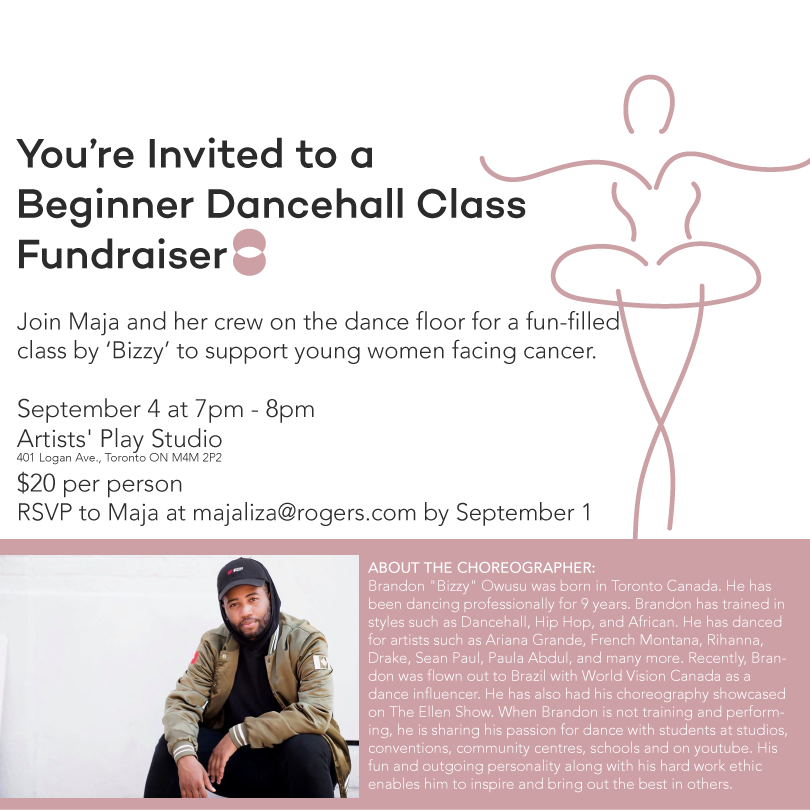 Beginner Dancehall Class Fundraiser
The Details:
September 4 at 7-8pm
Artists' Play Studio (401 Logan Ave, Toronto)
$20 per person
RSVP to Maja at majaliza@rogers.com by September 1
We're excited to announce Maja, a lovely program participant, will be hosting a Beginner Dancehall Class fundraiser in support of Pink Pearl! Join Maja and her crew on the dance floor for a fun-filled class by 'Bizzy', it's going to be awesome!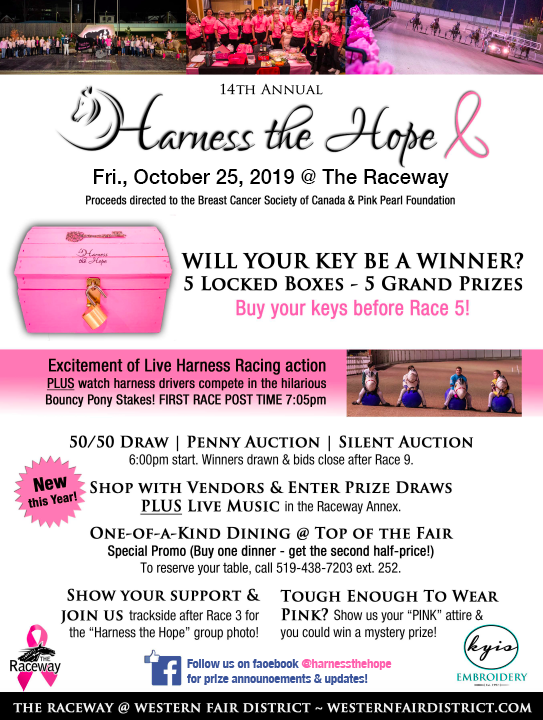 Harness the Hope
The Details:
Friday, October 25th at The Raceway in Western Fair District
To attend, visit www.facebook.com/harnessthehope
The 14th annual "Harness the Hope" supports the Breast Cancer Society of Canada and Pink Pearl Canada. Bring your family and friends for a live harness racing action, dinner, a penny auction, silent auction and 50/50 draw.